Materials
All of the products manufactured by A&M Marine us top-of-the-line materials, fully guaranteed by their industry-leading manufacturers. With their large ranges of materials, you'll have plenty of choices for your custom canvas boat tops or covers.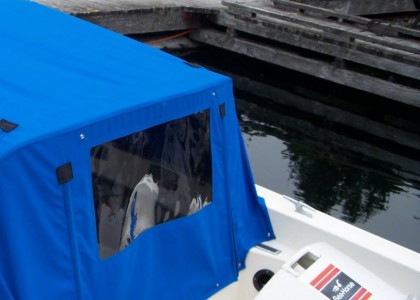 Camper Back tops are a secondary bimini top that sits aft of the primary bimini which is able to be removed when desired but allows the primary bimini to remain in place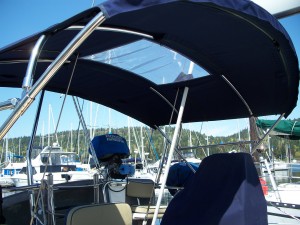 A Bimini is the most common type of boat top used to shelter from the rain, sun and spray. They are free-standing and are usually placed above the cockpit or exterior helm area.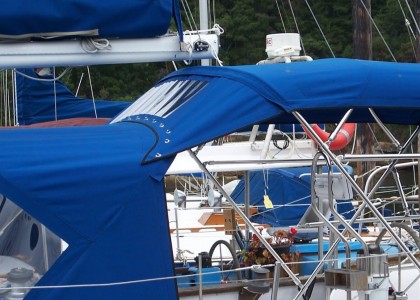 Joiners, also known as bridges, are used to join a bimini top to a radar arch, dodger or other structure on a boat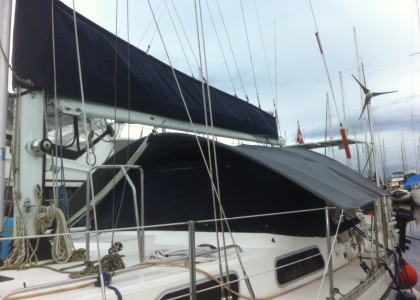 A Safari Top is zipped on to the back of a dodger or bimini and is supported by lines and battens instead of the traditional stainless steel frame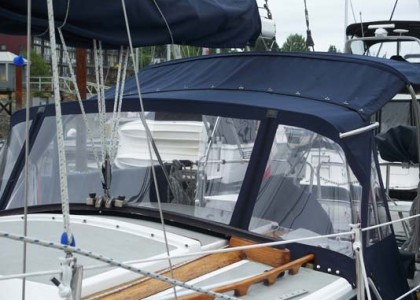 A Dodger is a type of windshield found typically on a sailboat, which covers the companion way (or hatch) and allows for access forward via the side decks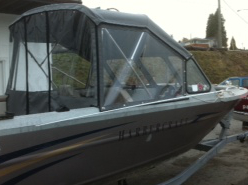 A Convertible Top, similar to a bimini, is a very popular top mainly found on small power boats. It is attached to the windshield and covers the seating and helm area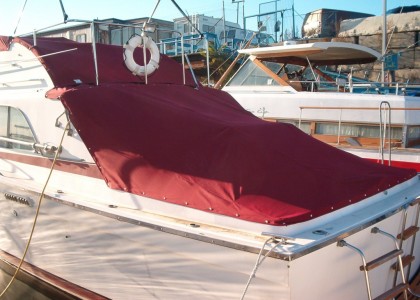 Cockpit covers are used to cover the cockpit area of a boat and are usually fastened by snaps or bungees. Cockpit covers are used to protect the cockpit and its furnishings from the elements and are easily removed when the boat is in use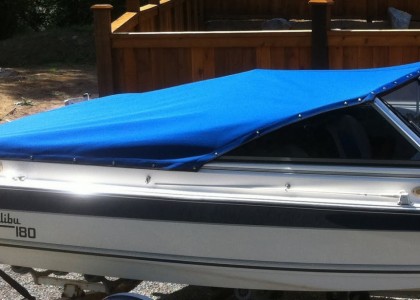 Tonneau Covers are tight-fitting tops typically found on speed boats and protect the open area of the boat when not in use. Tonneau Covers are usually fastened by snaps over the windshield, down the side and across the back of a boat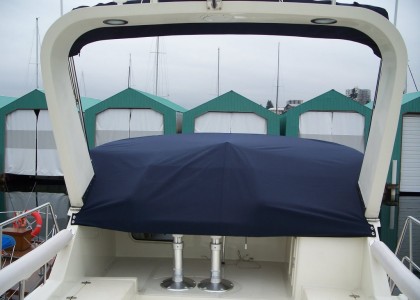 Bridge Covers are used on powerboats with a fly bridge. They cover the instrument panel, helm and seating area and are removed when the area is in use