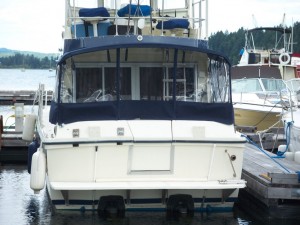 Doors are one component of an enclosure and use fabric and/or clear PVC material to allow access through the structure. They can be secured to boat tops using zippers, snaps or other fasteners
Why Doors?
Allow access to ladders, swim grids etc.
Keep out wind, rain and spray
Zippers allow for easy removal
When adding a door to your enclosure, considerations should include:
Is a door needed or would a curtain suffice?
Where should the door go?
How wide can it be?
Do you want a window or not?
When constructing doors, windows, panels and curtains for enclosures, we use top-notch materials from our most trusted suppliers. This can include:
For more information on materials including fabric types and colours see the Materials section here.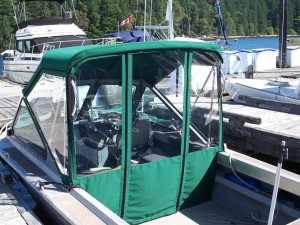 Drop Curtains are usually found on smaller powerboats and are attached to the aft of a boat top and separate the enclosed area from outside.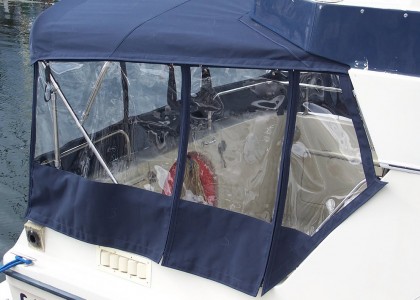 Side Panels are used in conjunctoin with doors, windows and curtains to complete a full enclosure. They can be secured to boat tops using zippers, snaps or other fasteners