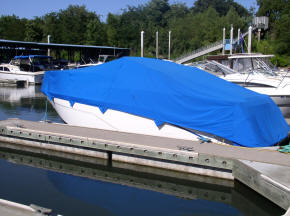 Used to protect boats when they are not in use for extended periods of time. Popular in the winter and for bigger boats that stay moored throughout the year.
Why a Full Boat Cover?
Protect your boat when not in use
Less cleaning at the start of the season
Help trap warmth for live aboards
Add a few years to your boat's paint job
Things to think about when buying a full boat cover include:
Will you want to easily get on and off of the boat when the cover is on?

Do you want to be able to see out of any part of the cover?
Do you want to be able to trailer the boat with the cover on?
How will you fasten the cover to the boat?
When constructing boat covers we use top-notch materials from our most trusted suppliers. This can include:
Bars: Polished Stainless Steel (Aluminum is available on request)
Zippers, UV thread, Other fasteners
For more information on materials including fabric types and colours see the Materials section here.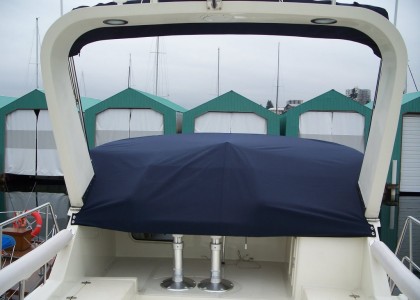 Bridge Covers are used on powerboats with a fly bridge. They cover the instrument panel, helm and seating area and are removed when the area is in use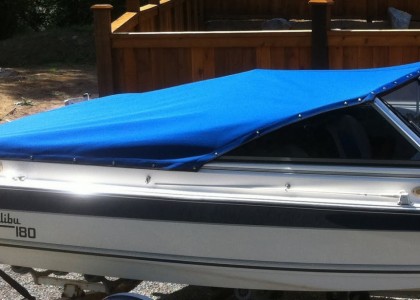 Tonneau Covers are tight-fitting tops typically found on speed boats and protect the open area of the boat when not in use. Tonneau Covers are usually fastened by snaps over the windshield, down the side and across the back of a boat