Considerations when buying a joiner include:
Do you want a window in your joiner?
Will you want doors or windows attached to your joiner?
When constructing tops, we use top-notch materials from our most trusted suppliers. This can include:
Bars: Polished Stainless Steel (Aluminum is available on request)
Zippers, UV thread, Other fasteners
For more information on materials including fabric types and colours see the Materials section here.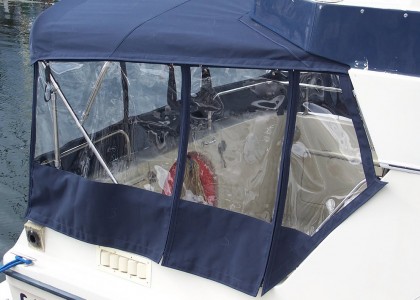 Side Panels are used in conjunctoin with doors, windows and curtains to complete a full enclosure. They can be secured to boat tops using zippers, snaps or other fasteners