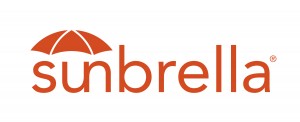 Beauty that has sea legs
Even the harshest marine environments are no match for Sunbrella fabric. That's because its rich colour is an integral part of the fiber and can't be washed away or bleached out by the sun, rain or chlorine. Rest assured your boat cover will look fabulous nautical mile after mile.
Fabrics that breathe
Because our fabric is woven for breathability, it doesn't trap heat and moisture, eliminating mildew. As a result, Sunbrella stays fresh and beautiful season after season.
Protection from the elements
In addition to longevity and durability, Sunbrella fabric also provides protection from the sun so you can enjoy long hours on the water. Our fabrics carry the Skin Cancer Foundation's Seal of Recommendation, giving your family and friends the extra assurance they need.
Huge choice of colours
From classic solid colours to eye-catching stripes and tweeds. The selection is endless. Have a look at available colours on their website: Sunbrella.com