Tender, Canoe & Kayak Covers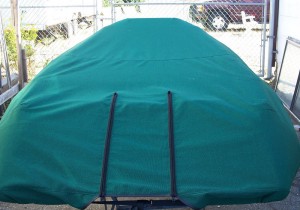 Tender, Canoe and Kayak covers are used to store and protect your personal watercraft when not in use. They can be fitted or bag-type covers and often have handles to aid in launching or transporting.
Why Tender, Canoe or Kayak Covers?
Avoid constant bailing out of your tender when it's at the dock
Protect your canoe/kayak when in transport or storage
Make carrying your canoe/kayak easier with straps & handles
Things to consider when getting a cover for your tender, canoe or kayak include:
How will the cover be attached?

Will it be left on when in transport?
Do you want it watertight or do you need airflow?
Do you want handles for lifting/launching?
When constructing covers we use top-notch materials from our most trusted suppliers. This can include:
For more information on materials including fabric types and colours see the Materials section here.