Custom canvas designs for RVs, Playground covers and much more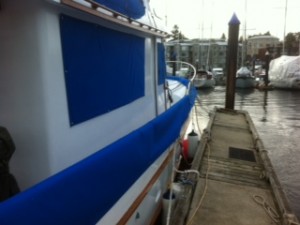 Canvas covers can provide thermal and UV protection and further waterproof accessories on boats. We can create custom hatch covers, window covers, winch covers, binnacle covers, console covers, chair covers, helm covers, outboard engine covers, fender covers, rail covers and the list goes on..
Custom Canvas covers for your RV, Bike, Motorcycle and much more...