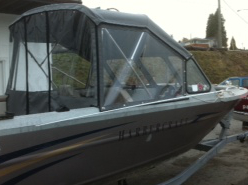 A Convertible Top, similar to a bimini, is a very popular top mainly found on small power boats. It is attached to the windshield and covers the seating and helm area.
Why a Convertible Top
Usually on small power/speed boats
Shelter from wind even underway at speed
Easily removed for trailer transport
Things to consider when buying a Convertible Top include:
Do you need access to the Bow through the windshield?
Do you want an aft curtain?
How high do you want the top?
When constructing a Bimini, we use top-notch materials from our most trusted suppliers. This can include:
Bars: Polished Stainless Steel (Aluminum is available on request)
Zippers, UV thread, Other fasteners
For more information on materials including fabric types and colours see the Materials section here.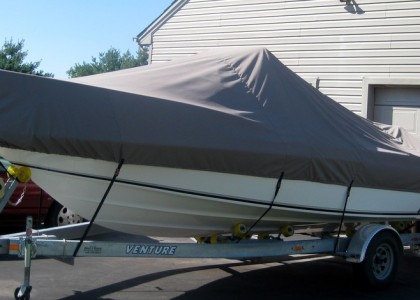 Travel Covers are full-boat covers used on trailered boats and are used to protect the boat during transport. They are snug-fitting and usually attached with straps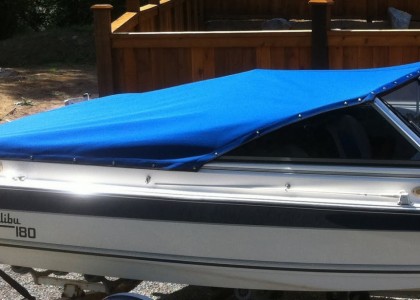 Tonneau Covers are tight-fitting tops typically found on speed boats and protect the open area of the boat when not in use. Tonneau Covers are usually fastened by snaps over the windshield, down the side and across the back of a boat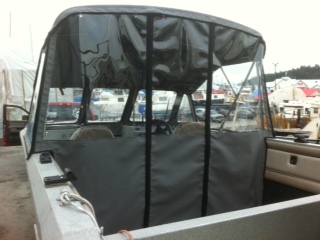 Aft Curtains are a combination of doors and/or windows that make up the aft part of an enclosure. They are secured to boat tops using zippers, snaps and other fasteners