When choosing a Safari Top, things to consider include:
What will the top attach to and with what fasteners?

Do you want any windows/skylights?
Do you want panels and doors on the sides?
Do you want a curtain on the back?
When constructing a canvas top, we use top-notch materials from our most trusted suppliers. This can include:
Bars: Polished Stainless Steel (Aluminum is available on request)
Zippers, UV thread, Other fasteners
For more information on materials including fabric types and colours see the Materials section here.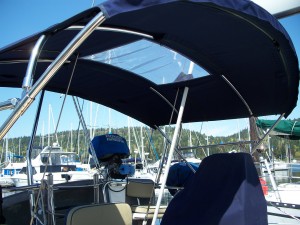 A Bimini is the most common type of boat top used to shelter from the rain, sun and spray. They are free-standing and are usually placed above the cockpit or exterior helm area.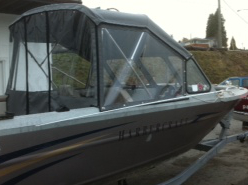 A Convertible Top, similar to a bimini, is a very popular top mainly found on small power boats. It is attached to the windshield and covers the seating and helm area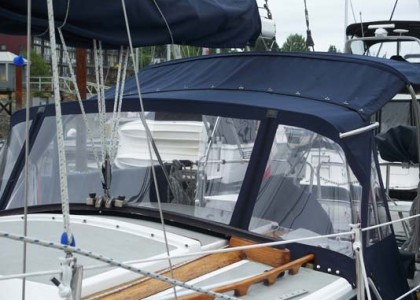 A Dodger is a type of windshield found typically on a sailboat, which covers the companion way (or hatch) and allows for access forward via the side decks